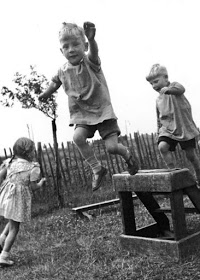 The Fields Nursery School has a long and proud history going back to the 1940's.
Our first record (Ditton Fields log book) states that Ditton Fields Wartime Nursery transferred from the Ministry of Health to the Cambridge Borough Education Committee on the 1st Sept 1946.
The nursery school then went to open its doors to 40 children on the 9th Sept 1946.
Since its early beginnings, it has been offering the highest quality play and learning opportunities for children.